Publications and Outputs
In June 2020, members of the SARIC research project (Dr Lydia Smith, Dr Patrick McKenna, Dr Nathan Morris and Emily Cooledge) discussed the role of multispecies 'herbal' leys for soil and livestock health at the NIAB Soil Pit hosted by Agricology for Cereals 2020.
The Agricology webinar 'Alternative breaks: Cover crops, living mulches and leys @ Cereals' can be found here.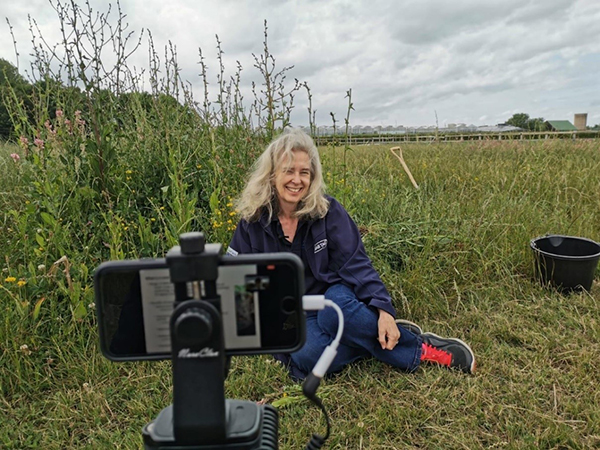 Dr Lydia Smith filming for the live Agricology webinar with a sample herbal ley in the background at NIAB Innovation Farm in Cambridge. Photo credit: Dr Lydia Smith, NIAB Innovation Farm.
Please check back soon for publications.